Progress ~ And now for a blast from the past.
Super Puzzle Puyo, Too!
# Posted on Sept. 2, 2010, 8:39 p.m. by Gideon Zhi
So here's one there hasn't been any news on in a while! Years, in fact! Tonight, I did some tinkering with Super Nazo Puyu Tsuu (or, as we'll probably be calling it, "Super Puzzle Puyo, Too!") I'd say that progress is astounding enough to warrant a full site update, and not just a twitter post. The full main dialog script has been inserted, whereas before only about two thirds of it had found its way into the game. The project has been brought up to date with current tools (instead of tools from, say, 2003 or earlier) and roughly half of the script has been edited. No work on the menu systems yet, though they shouldn't pose too much of a problem. I've also added 23 new screenshots to the game's project page, a link to which you can find at the top of this post. As usual I can't say when it'll be done, other than "soon, I hope."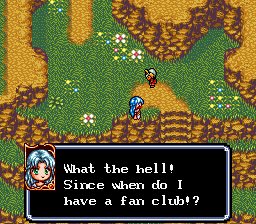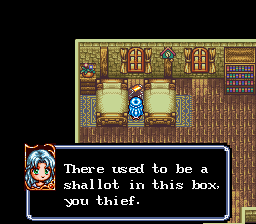 ~
Progress ~ Project Name Changes
Laplace's Demon | Super Puzzle Puyo, Too!
# Posted on March 7, 2007, 7:32 a.m. by Gideon Zhi
"Demon of Laplace" has had its name changed to "Laplace's Demon" to more accurately represent the mathematical/philosophic concept it deals with. Similarly, "Super Nazo Puyo 2" has been renamed as "Super Puzzle Puyo 2" to properly reflect its translated name.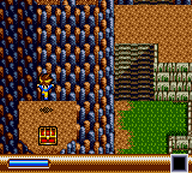 | | |
| --- | --- |
| Platform | GG |
| Genre | Action/RPG |
| Publisher | SEGA |
| Published On | Jan. 27, 1994 |
| Initial Release | April 19, 2001 |
| Latest Release | Sept. 8, 2001 |
| Current Version | 1.01 |