Rules for Email
No Pokemon requests!
No DBZ requests!
No ROM requests!
No requests for translations of any kind!
Do not ask me how to patch! It's detailed perfectly well in your Readme file!
Do not email ROM images to me!
Do not request to playtest a patch, or for an early, pre-release version of a patch!
Do not ask about patch progress!
Do not ask for release dates!
Offers of help are appreciated, but unless you have a skill I lack, you very likely will be turned down.
To send an email to Gideon Zhi, read the above rules, then click the moose. If you violate the rules in any way, your message will immediately be deleted, the content given little to no consideration (likely the latter) and you will not receive any sort of reply. Even if you don't violate any of the rules, reply time will vary depending on how busy my own schedule is.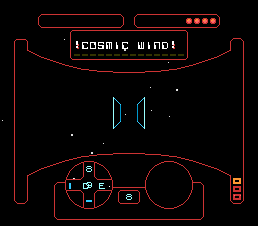 | | |
| --- | --- |
| Platform | NES |
| Genre | Shooter |
| Publisher | ASCII |
| Published On | Dec. 23, 1986 |
| Initial Release | June 18, 2000 |
| Latest Release | June 18, 2000 |
| Current Version | 1.10 |