Major Release ~ Ancient Magic is out.
Ancient Magic
# Posted on Dec. 18, 2010, 5:31 p.m. by Gideon Zhi
Ancient Magic is a fairly generic little RPG for the SNES by the much-maligned Hot-B. See if you can spot their advert for another of their products in the game! Despite its rather pedestrian roots, the game takes several surprising twists towards the end, and is generally worth sticking it out even if the wrap-up (or lack thereof) is a bit of a let down. As a note, there's more game past "THE END." Also as a note, do set your window speed to "fast" in the in-game options menus - it'll improve your experience dramatically.

A godawful amount of work went into this, probably more than was worth it. If I can find the time sometime in the next week or so, I'll put up some kind of postmortem showing off before-and-afters of a bunch of the interface rearrangements. Fun fact, in the original Japanese version, you couldn't see your max HP or MP in battle! You can in mine, though!

And now I'm going to bed.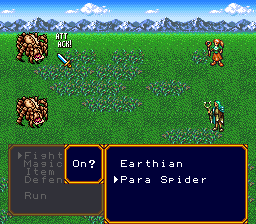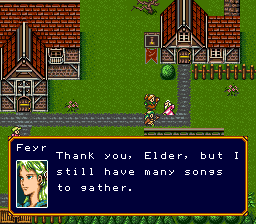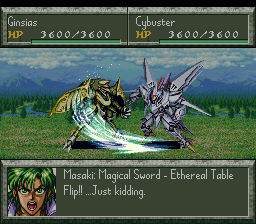 | | |
| --- | --- |
| Platform | SNES |
| Genre | Strategy/RPG |
| Publisher | Banpresto |
| Published On | March 22, 1996 |
| Initial Release | May 22, 2018 |
| Latest Release | Sept. 4, 2018 |
| Current Version | 1.05 |