Miscellaneous ~ It is going to be a good Christmas.
# Posted on Nov. 14, 2008, 10:01 p.m. by Gideon Zhi
The likes of which we've not seen in several years! More than I can count on one hand! Just don't, you know, complain. And I know some of you are GOING to. We went with canon wherever possible.

Yes, I'm being deliberately cryptic. But you'll like this.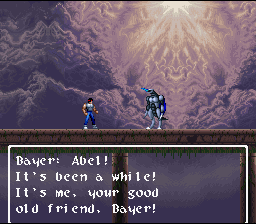 | | |
| --- | --- |
| Platform | SNES |
| Genre | Platformer |
| Publisher | KSS |
| Published On | Aug. 25, 1995 |
| Initial Release | Feb. 14, 2003 |
| Latest Release | Aug. 19, 2005 |
| Current Version | 1.01 |