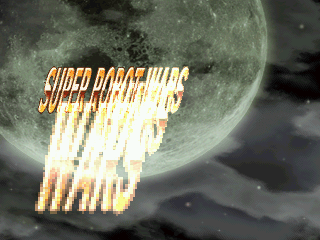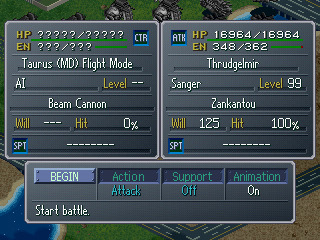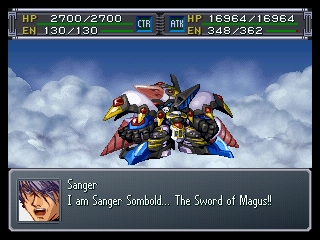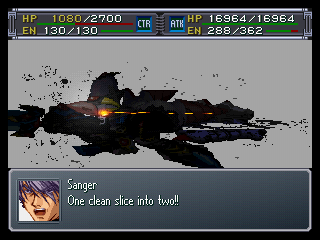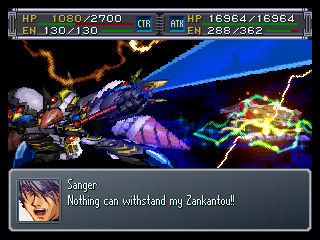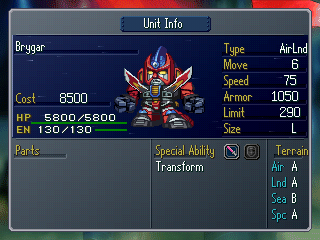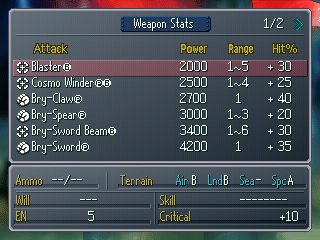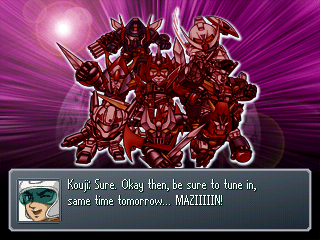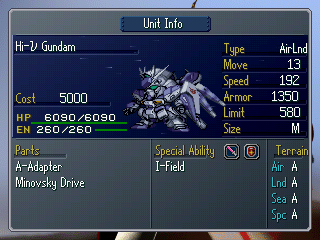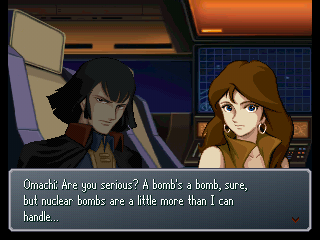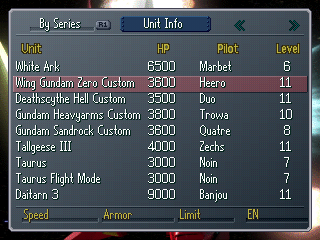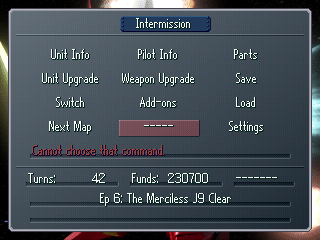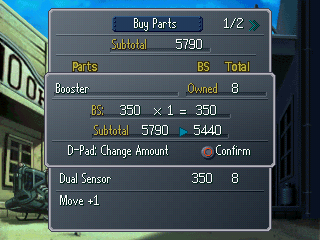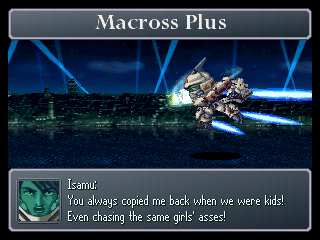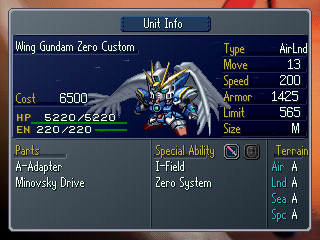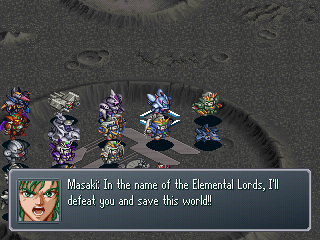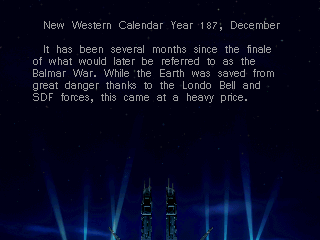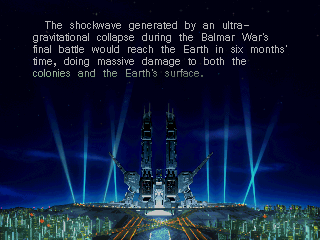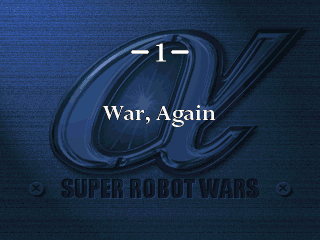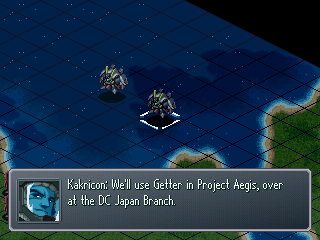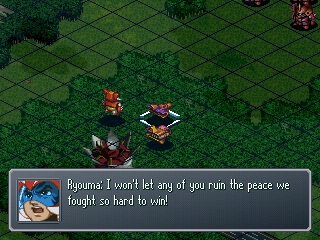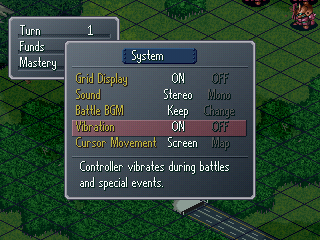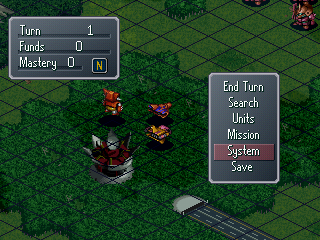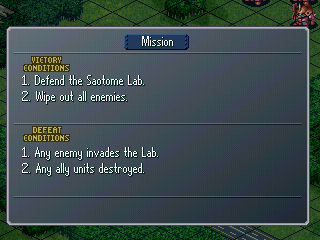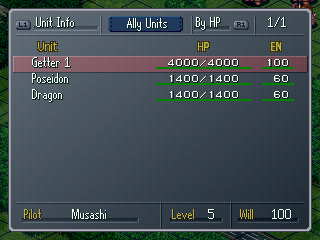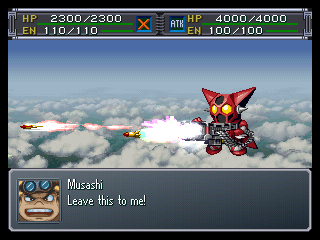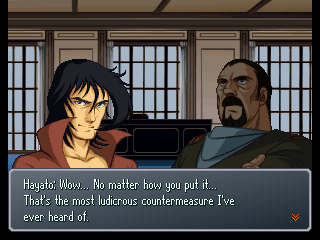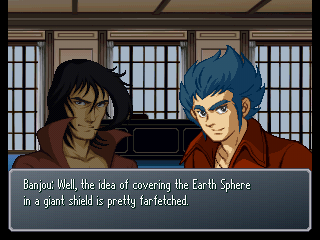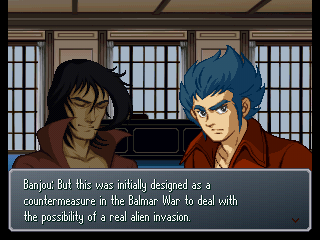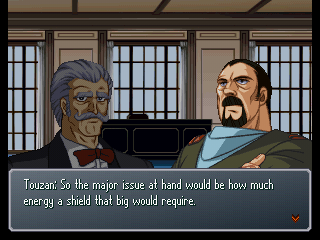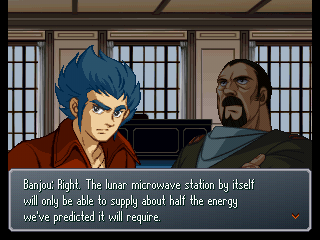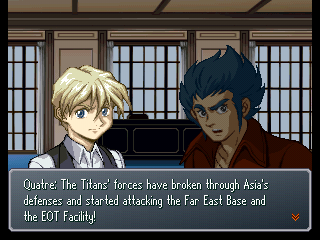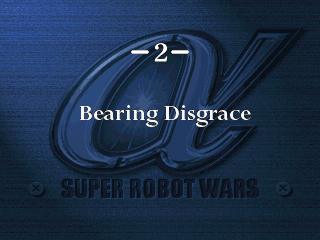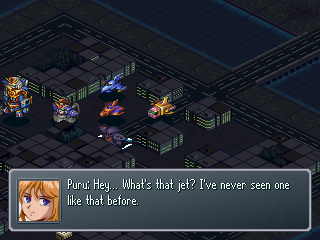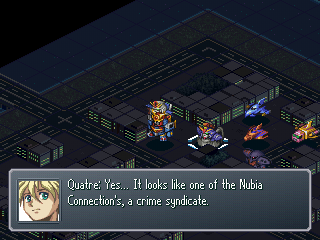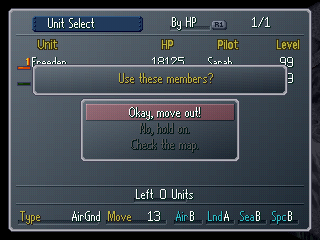 Several months after the end of the Balmar War (Super Robot Wars Alpha) the Earth remains under the threat of an ultragravity wave generated during the course of the fighting. However, the threat is being kept under wraps by the military group called the Titans who took control after the end of the war, disarming the SDF and Londo Bell forces. Alpha Gaiden tells the story of the Aegis Project, a gigantic barrier system generated with the power of all the super robots in the world.

What we have here is a mostly-complete beta patch. There are several known issues, so do be sure to read the readme and apprise yourself of them. You should be able to enjoy it quite well as it is, though!

Quoth Fortemaster: Here`s the rule: You don't complain, because it`s a PSX translated SRW. So unless you can find legitimate, official examples of why we're wrong about a name, keep your complaints about names to yourself.