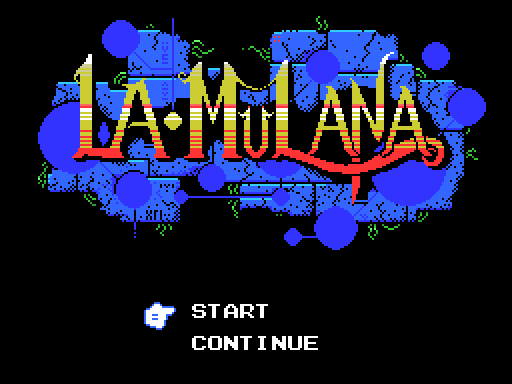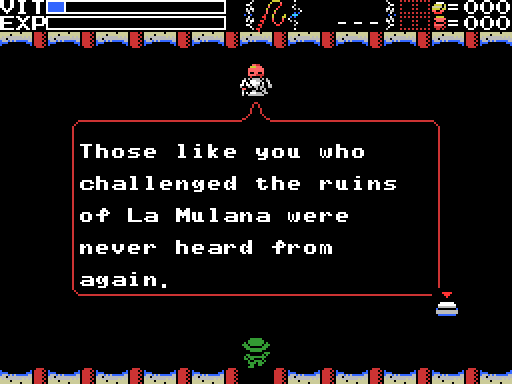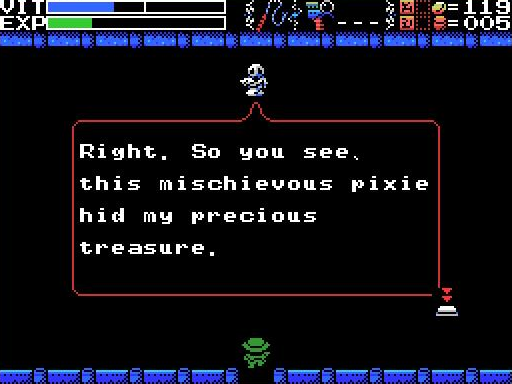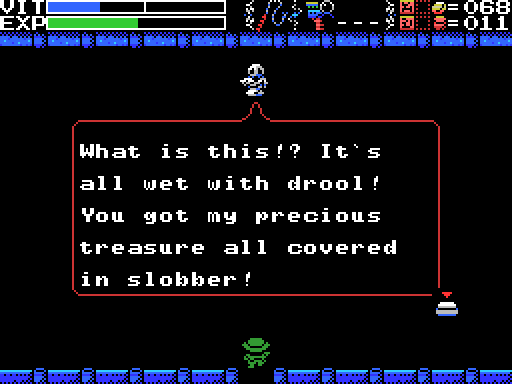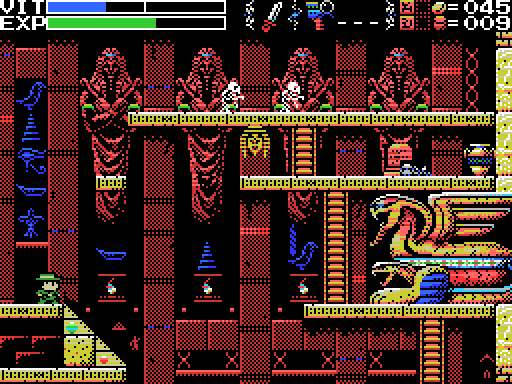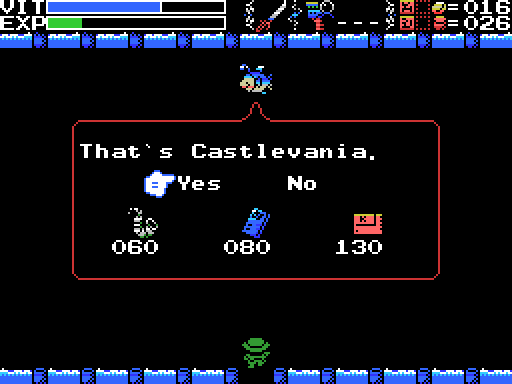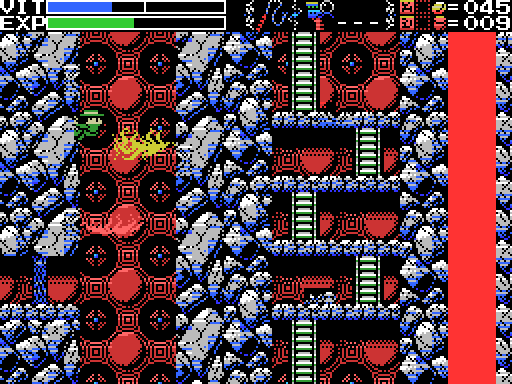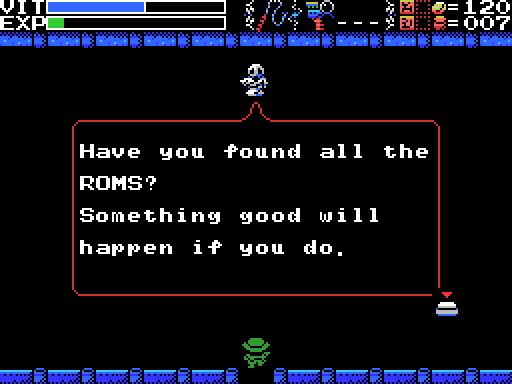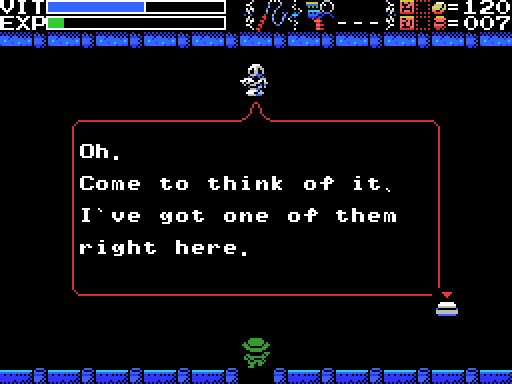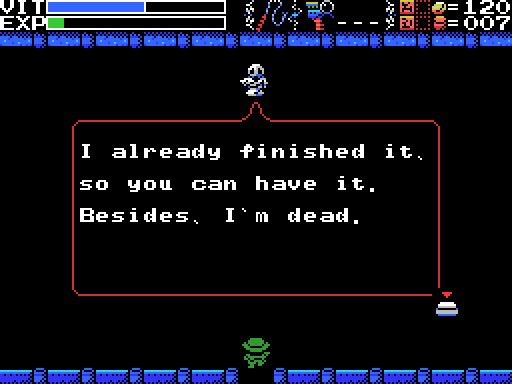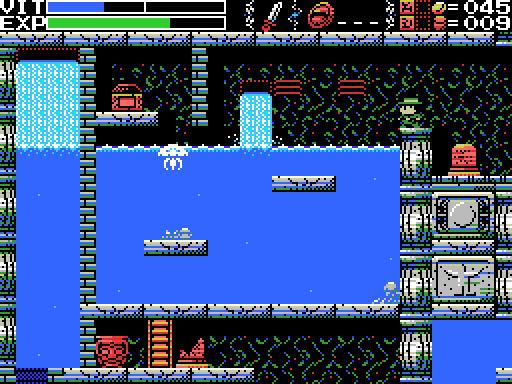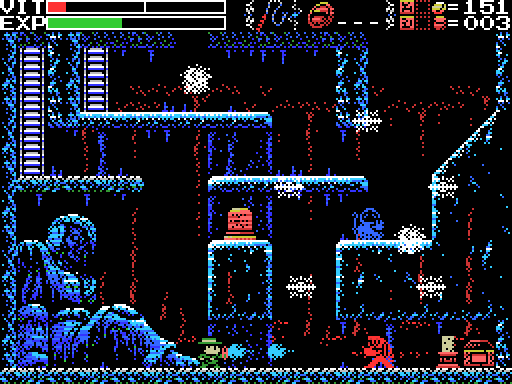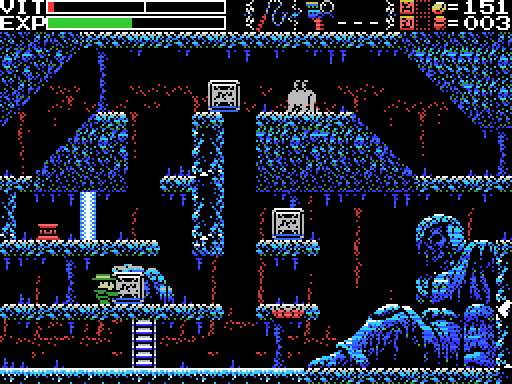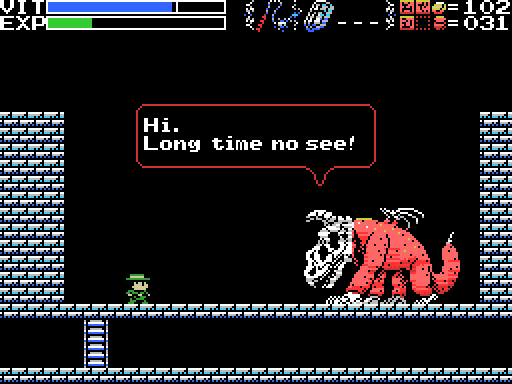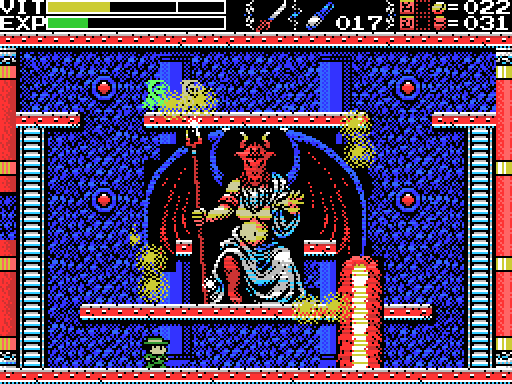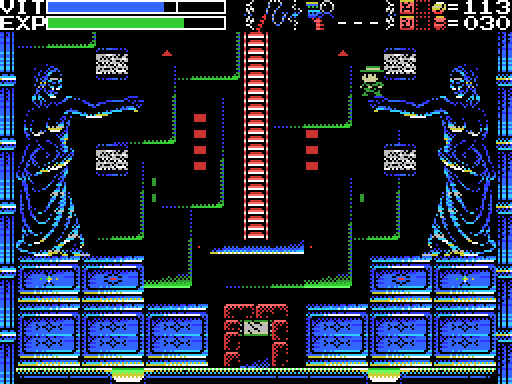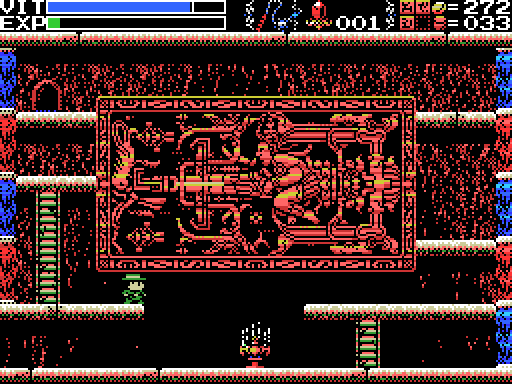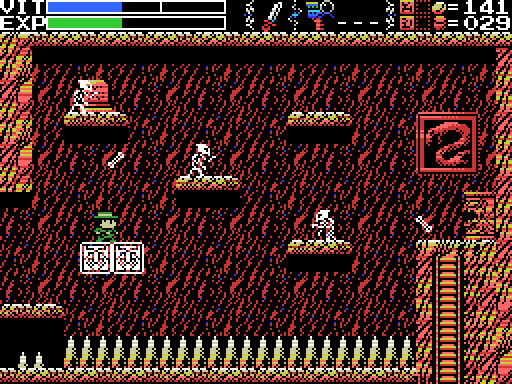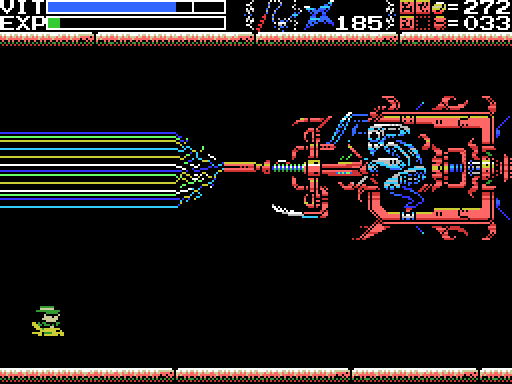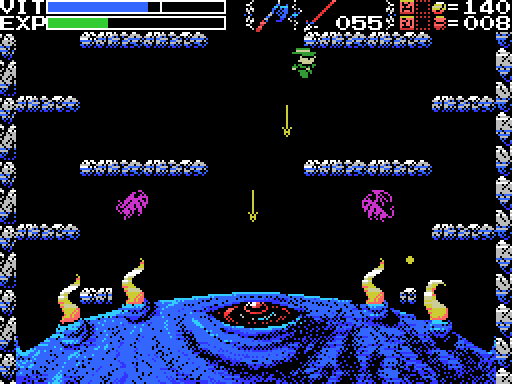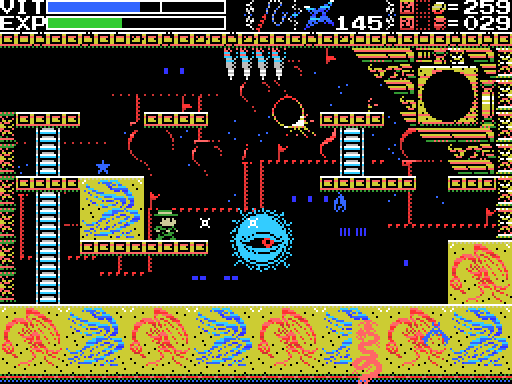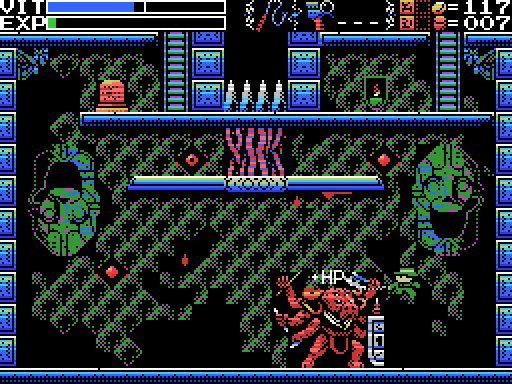 La-Mulana is a freeware free-roaming platformer game designed to look, sound, and play like a classic MSX game. It's heavily influenced by the classic Konami MSX game "The Maze of Galious" and anyone who has played that title will probably recognize the similarities very quickly. You play the whip-wielding Indiana Jones-esque archaeologist Lemeza Kosugi as he investigates the ancient ruins of La-Mulana in an attempt to find its treasure and one-up his father, who is trying to get the same treasure as well.

The game is huge, with many different areas to explore and dozens of items and weapons to find. Each area has a large variety of puzzles and traps (many of them quite fiendish) and you need to solve the puzzles in each area to discover the Ankhs and Ankh Jewels, which allow you to fight the eight Guardians of the ruins. To solve the puzzles you'll need to be able to read the tablets scattered throughout the ruins, which will require a Hand Scanner and translation software for the portable MSX that Lemeza has brought along on the adventure. Your Hand Scanner will also allow you to find items and search the bones of less fortunate adventurers.

La-Mulana is one of the longest freeware games I've played in quite some time--my first playthrough took me 26 hours, and even if you knew exactly what to do for each puzzle in advance I'd still bet the game would take at least 10-12 hours to complete, not counting the bonus dungeon.
Related News:
No related news items.