Progress ~ SRW Alpha + Last PAX Reminder
Super Robot Wars Alpha
# Posted on April 3, 2012, 4:39 a.m. by Gideon Zhi
Quick note, thanks to veteran translator _Bnu (who some of you may know!) SRW Alpha's animated battle sequence dialog has been fully translated. The big remaining untranslated pieces at this point are the robot and character encyclopedias, which are about 200K apiece. Antialias is still plugging away at the main dialog, and is probably about 1/3 of the way through it. Alpha has an ungodly amount of text though, so it'll still probably take a good long while.

Secondly, regarding PAX East - this is the last reminder I'll be posting before the event. But I actually have some details this time! We're going to be showing off current SRW Alpha progress as well as an SRW Alpha Gaiden gag reel save. We're also going to be showing off current prototype work on a long-dormant project, an unannounced SNES puzzle game, and an unannounced SNES RPG which a lot of you have been asking about for quite a few years. Excellen (who you'll know as Alpha Gaiden's translator) will be there, as will Niahak (another translator) and MathOnNapkins (Zelda 3 editor author.) Niahak will be showing of a Suikogaiden translation as well as a new version of JESUS: Tale of the Dreadful Biomonster. This is going to be happening at 11AM on Saturday in the Classic Console Freeplay Room for (roughly) an hour and a half, so if you're in the area, feel free to stop in and say hello! All games will be running on their original hardware, and I should have playable versions of many released hacks and translations, as well as a few playable versions of unreleased stuff. Rejoice and Ladystalker, anyone?

See you at the show!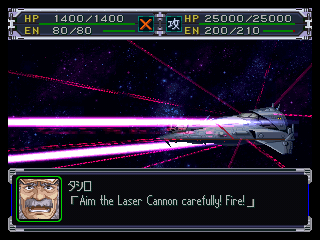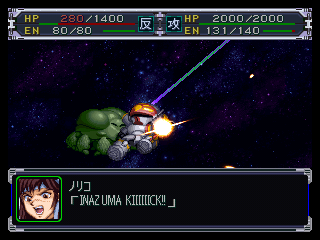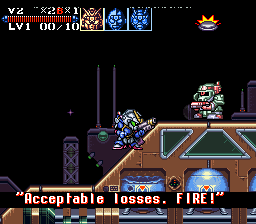 | | |
| --- | --- |
| Platform | SNES |
| Genre | Action |
| Publisher | Banpresto |
| Published On | Dec. 17, 1994 |
| Initial Release | March 5, 2018 |
| Latest Release | March 13, 2018 |
| Current Version | 1.10 |